I was asked to contribute to the Sk8 for Gr8 social enterprise start-up, a progressive mentoring initiative
that pairs up talented designers with children in need of the opportunity to broaden their mind-sets.
We hosted 4 workshops over 2 weeks, in which we explored the processes of design: researching, brainstorming,
creating and executing. During this time, each designer took inspiration from their mentee, resulting in the design
of a skateboard deck. An exhibition was then held whereby each board was auctioned off with proceeds going
to the children's community.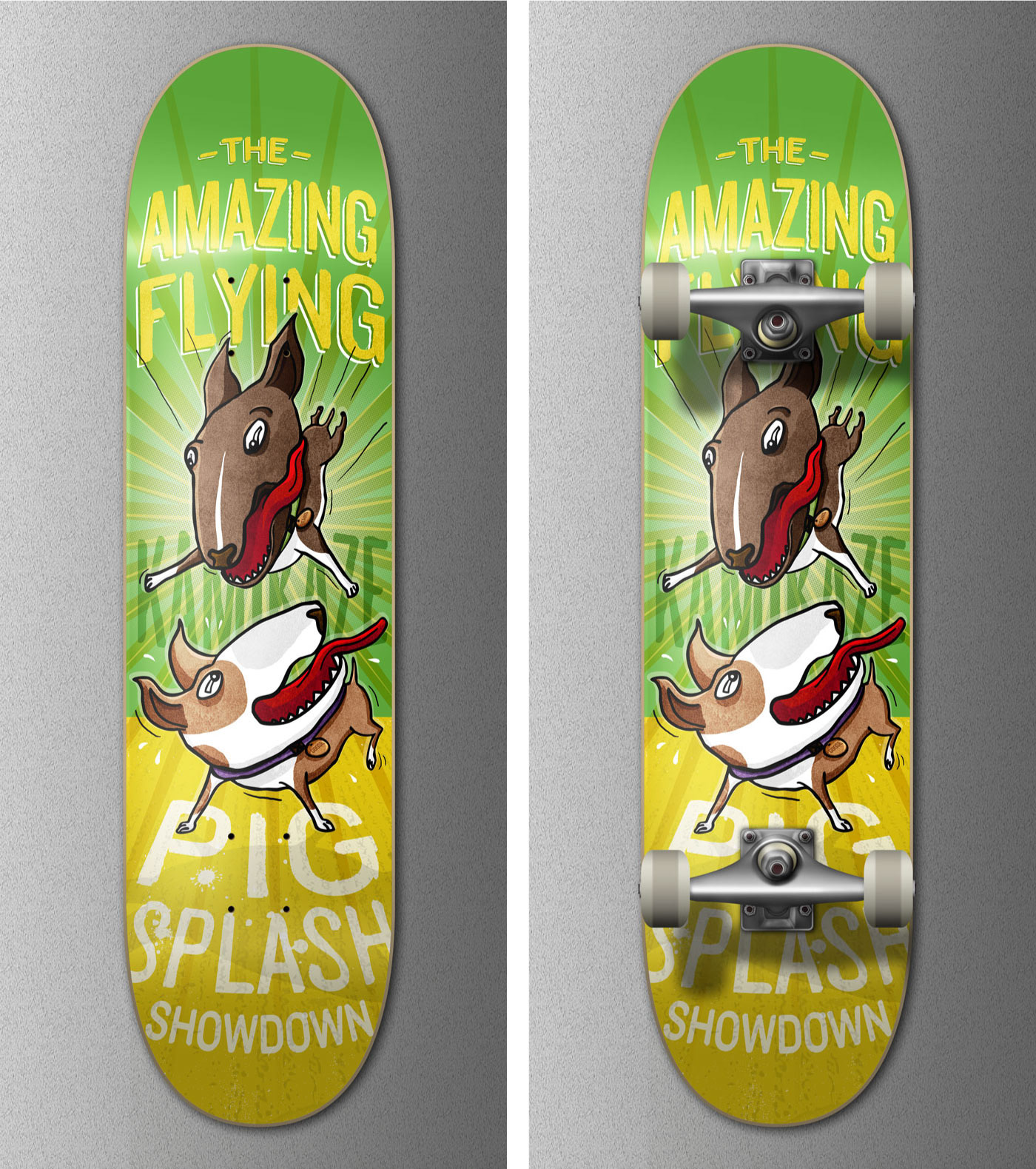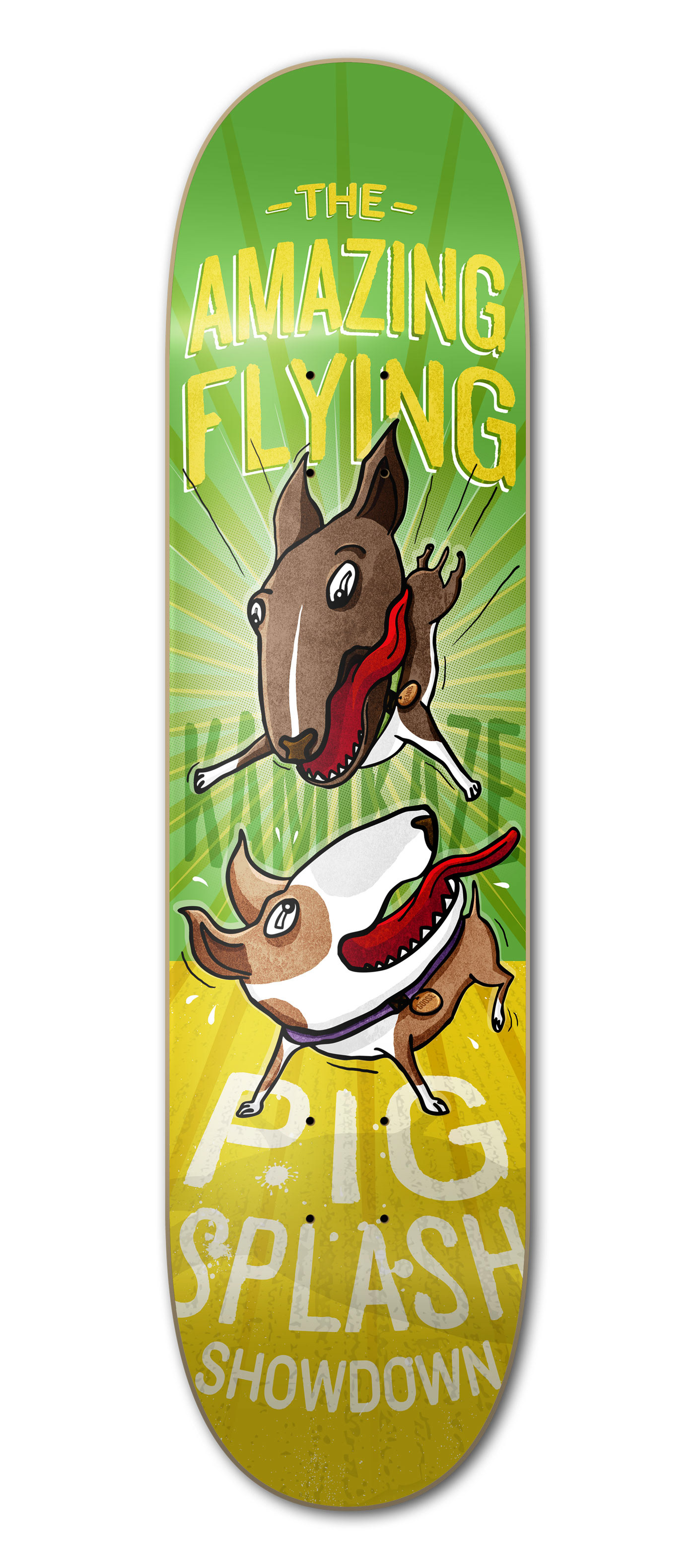 GAV'S BIRTHDAY DECK
I was asked by my girlfriend's sister if I could design a deck for her husband's 30th. "Obviously!", I replied.
Inspiration came from none other than Gav's 2 energetic Bull Terriers, Goose and Beans, and a fairly unknown artist I discovered when sourcing reference. His name is Seung Koo Lee from Korea and a huge amount of
 credit goes to this guy's awesome artworks pictured below. 
Respect.